RESEARCH ACTIVITIES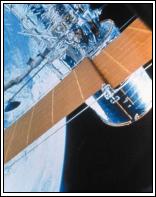 Research Activities
Integrasys deploys internal R&D activities to permanently enhance the quality of its products and maintain the high degree of innovation needed to compete in the nowadays telecom and aerospace markets.
Besides, Integrasys participates in R&D international and national programmes in consortia with leading telecom operators and industries.
The company has participated for over 20 years in the Framework Programmes of the European Commission, in the area of Information Society Technologies/ Information and Communication Technologies.
Since 2004, Integrasys is participating in European Space Agency projects within the ARTES TELECOM programme.
Integrasys has an active presence in European technology fora, and has provided contributions to standardization fora based on obtained R&D projects results.
As of 2008 March 19 Integrasys is also member of the ARTEMIS Industrial Association (ARTEMISIA).
Objectives
To perform trial and evaluation of promising software technologies that are still uncertain and not exploited in the market of telecom systems and measurement systems, is the overall objective that provides the basis for the R&D action lines addressed by Integrasys in the next four years.
This objective will be complemented with prototyping and testbeds development activities, that will enable for the assessment of results.
There will also be support for investigation and specification activities in the fields of satellite, mobile and fixed telecommunication technologies and services.
Priorities
Intelligent software systems for telecom signals monitoring.
Advanced Control Systems.
Security in Internet systems.
Software Engineering Technologies for heterogeneous and distributed systems and services.
Engineering for systems beyond-3G, including terrestrial and satellites.
Next generation mobile services and e-services.
On-Going Activities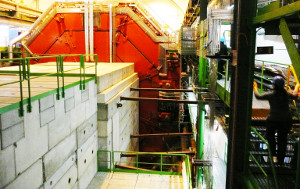 Quality of Software improvement for the development of telecom applications.
BroadBand IP Access to multimedia services via Satellite.
Future Active IP Networks technologies.
UMTS terrestrial and satellite interoperability.
Definition of the UMTS terrestrial system.
Cellular access to TV and interactive services.